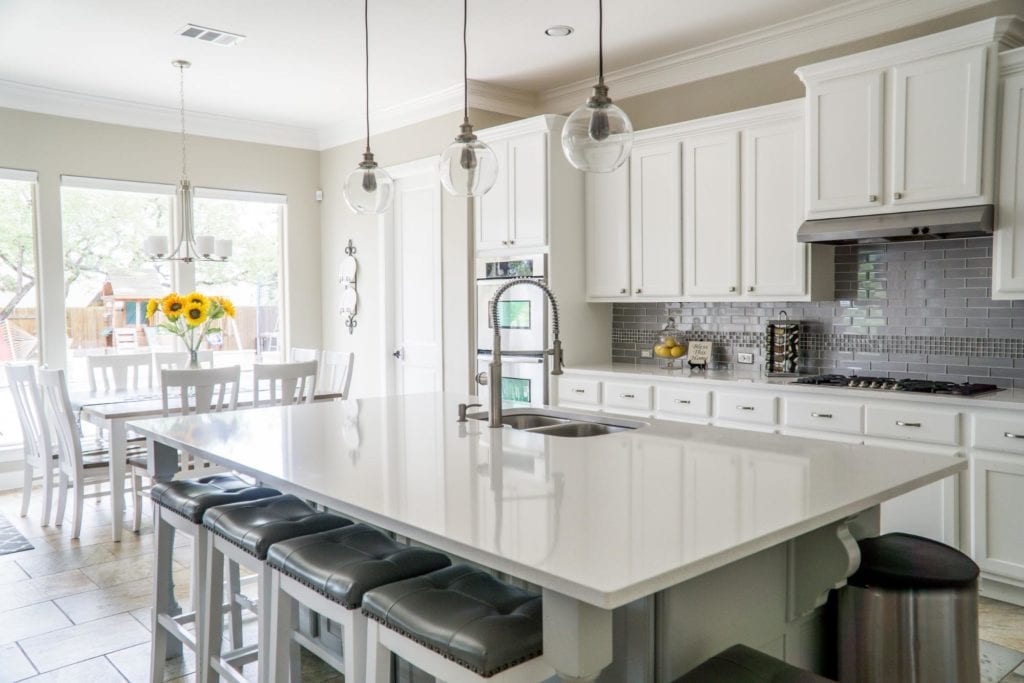 When you plan a kitchen remodel with BMR Homes, your remodeling and restoration contractors in Homewood, AL, you get to change up your countertops! The possibilities are practically endless, which may seem a bit overwhelming. So let's break down the three most common or popular kitchen countertop materials– granite, marble, and quartz. While this is something you'll most likely review further with the BMR Homes team, it's nice to at least see your options pitted against each other so you can start one foot ahead in the planning and design process. 
Aesthetics
All 3 of these materials we're comparing and contrasting are beautiful and stylish. What you choose will be determined by several factors, one of which is how it matches your overall aesthetic. 
The solid coloring of granite or quartz work well with a modern, minimalist kitchen design, while the luxurious marble options pair well with a contemporary or French country style kitchen. 
Marble stands apart from the rest because of the veins of color running throughout. Since it's a natural stone with distinguished features, no two countertop slabs look the same, which gives your kitchen a unique look. 
Durability
All three of these materials are heat-resistant, which is helpful when you need somewhere to set a hot pan while cooking. Because they're porous materials, both granite and marble have to be sealed or they can stain. This is an ongoing process, so that's something to keep in mind when considering those options. 
Granite and quartz are strong and scratch-resistant, while marble can be a little tricky to repair if it gets damaged. Quartz is definitely the easiest to maintain and causes the least amount of fuss. 
Pricing
According to Home Advisors, here are the average prices of countertop materials:
Granite ranges from $15 to $140 per square foot 

Marble ranges from $15 to $190 per square foot 

Engineered stone quartz ranges from $15 to $70 per square foot
While marble is the more expensive option, it increases the value of your home, so many find it to be worth the price. Quartz is an all-around good choice because of the (usually) lower price range, its customizability, and durability. There are several factors that affect the pricing, so we can go over all of this in person.  
We're ready to help you pick the perfect countertop material for your kitchen remodeling project. As your remodeling and restoration contractors in Homewood, AL, we walk with you from planning, designing, and budgeting to sampling the first meal in your new kitchen (joking). Contact us today so we can get started!